When we were in Hawaii we tried this macadamia nut encrusted mahi mahi, and I fell immediately bought some fresh fish and tried to imitate it. My version is a much more simple and fresh version that requires much less ingredients. We got some epic macadamia nut oil while we were there, so I used that in the recipe instead of olive oil.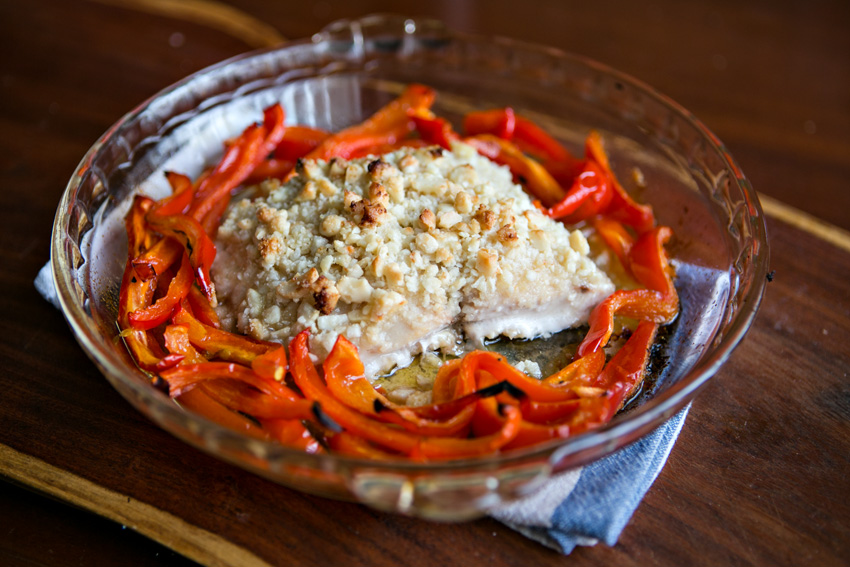 Ingredients
1/2 lb Mahi Mahi
small handful raw macadamia nuts
any veggies
1 tablespoon honey
macadamia nut oil
Preheat oven to 350 degrees.
Cut up vegetables of your choice and partially boil.
Crush mac nuts into fine powder by placing them in a plastic bag and bashing them with a bottle.
Place vegetables in an oven proof dish and toss with some mac nut oil.
Place fish in center of dish and spread honey over the top.
Spread crushed mac nuts over top and drizzle a little more mac oil on top.
Back for 20 minutes or until done at 350 degrees.