My friend Aaron gave me a good idea a few weeks ago because he said he hates recipes that use ingredients you'll never use again. He said he ends up omitting ingredients that he wouldn't see himself using in the future. This point is very true, which is why I like to simplify my cooking as much as possible. So now I'm starting a new category – Ingredients you'll always use.
The first ingredient is one of the simplest things to make, and it's a perfect staple food to have in the cupboard. Buy it plain in bulk from the bins, and try to avoid the flavored packaged version. Packaged mixes are good, but if you want to control the flavor and have more versatility, then get the non-flavored.
It's the easiest thing to make. If your smart enough to boil water, then you 100% wont have any problems cooking this. Just bring one cup of water to boil, add 1 cup couscous, turn off the heat, and wait 5 minutes till the couscous sucks up the water.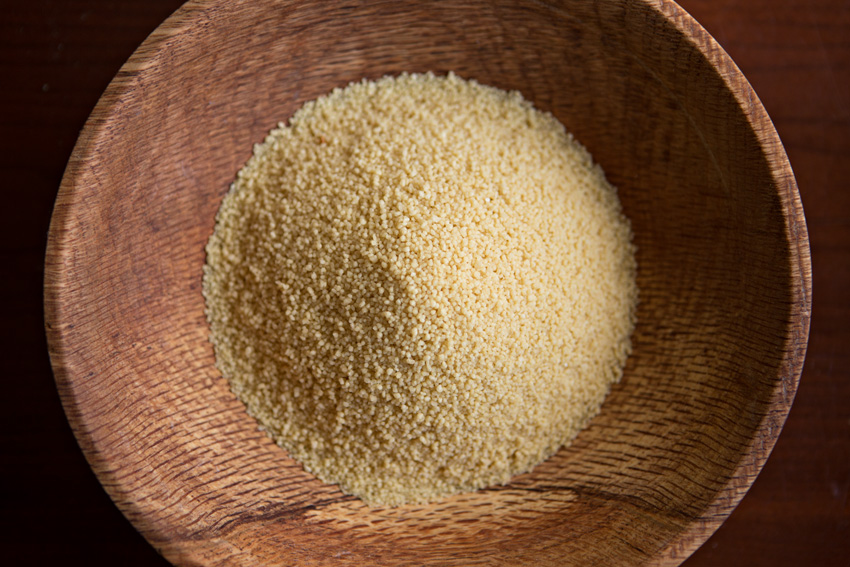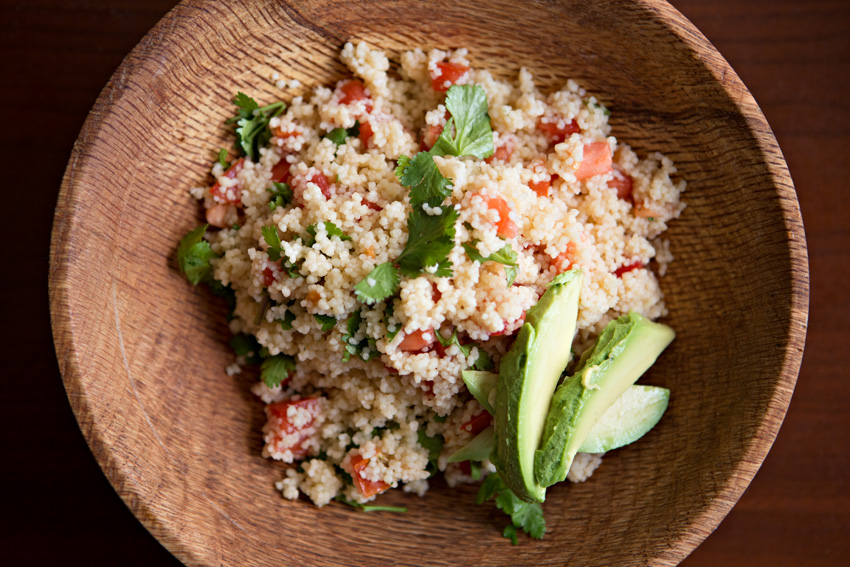 Recipe for 3-4 servings:
1 cup plain couscous
1 cup boiling water
1/2 tomato
small handful cilantro
2 teaspoons dried chicken bullion
2 teaspoons bragg amino acids or soy sauce
Bring water to boil. Add couscous, chicken bullion, and bragg. Stir. Turn heat off and cover with lid. Let sit for 5 minutes.
Chop tomato and cilantro. Add to couscous
Eat warm or cold