This is the easiest thing you'll ever make. It is fresh, healthy, and versatile. You can use it as a dip, make veggie rolls out of it like the photo, or you can water it down to make a simple soup. Please try it, then make it your own.
It's a simple process. Soak 2 cups of dried garbanzo beans for a minimum of 4 hours. Replace water, bring to boil, turn to medium low and simmer for a minimum of 45 minutes.
Make Minh's coconut turmeric sauce from the previous post. Blend the garbanzo beans with 1 cup of water. Slowly add the sauce a little at a time until you get the flavor intensity you like.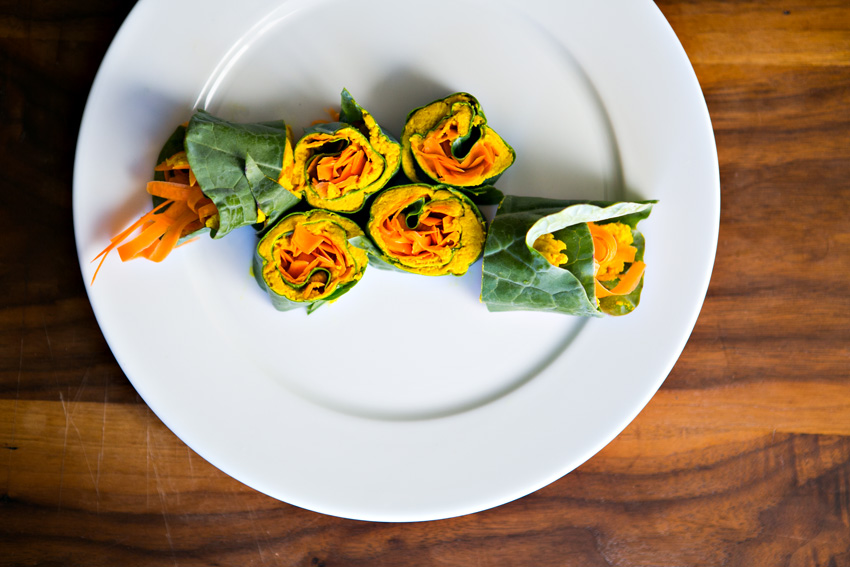 This is a cool way to use the hummus. Just spread some on chollard or kale leaves, add grated carrot or sprouts on the inside and roll it up. Cut up and eat. You'll get your greens, oranges, and carbs all in one bite.