My friend Minh makes sauces that boost your immune system and help prevent different ailments. This is his cold and flu prevention sauce. Check it out. I think you'll like it.
My favorite flavor in this recipe is the sun dried tomatoes. You can cook this with any meat or vegetables. Minh chopped some sun dried tomatoes and added them to some ground beef, and then we added the sauce. The sun dried tomatoes add a sweet tangy flavor to the dish.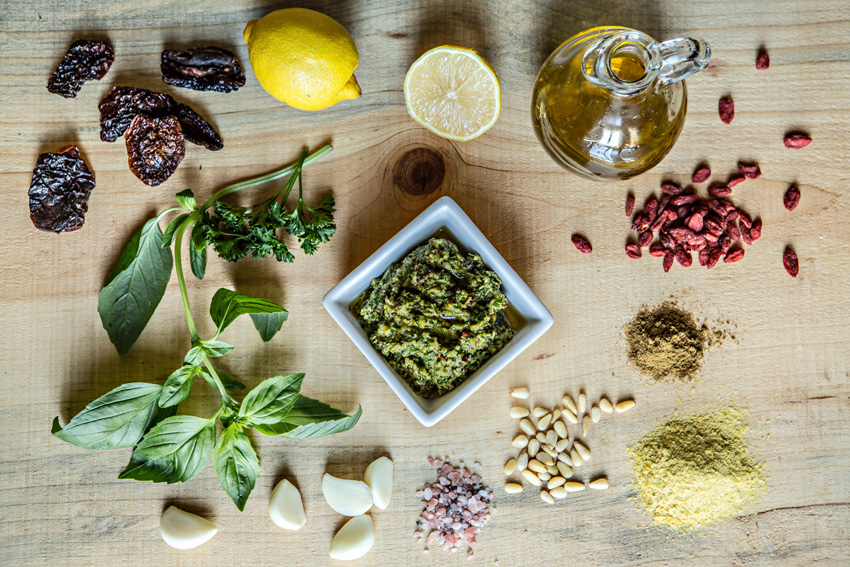 Here is the recipe for 2-3 servings:
2 cups Basil
1 cup Parsley
8 cloves of Garlic
4 whole sun dried tomatos
2 Tbs goji berries
1/2 cup pine nuts
3 Tbs nutritional yeast
pinch of sea salt
1/2 tsp cumin
1/2 lemon (juiced)
1/2 cup Extra Virgin Olive Oil
Blend everything together in a food processor.
Add to meat or vegetables.