My good friend Serge is obsessed with well roasted small batch coffee, and he is constantly seeking out the best roasters and brewing techniques. Many factors contribute to brewing the perfect cup of coffee. The coffee beans, ratio of water to grinds, method of brewing, and time all contribute to extracting the subtle nuances of each different coffee. All the unique tasting notes come from the place where the coffee is grown. What the French call terrior [pronounced ter-wahr], a term used to describe unique characteristics in wine attributed to the place where the grapes are grown, can also be applied to coffee or any food in my opinion. The climate, soil, flora, and growers all impact the final flavor so it is important not to destroy those flavors by over roasting or badly brewing techniques. This is what small batch coffee sourced from a specific region is about – tasting the terrior.
Different brewing techniques will accentuate different flavors in the coffee. For this post, we will demonstrate the Aeropress using Left Roasters Kochere from Etiopia.
Serge guided me through his process and shot amazing photos along the way. If you want to see his incredible photography, check out his Instagram account @utmostcreative.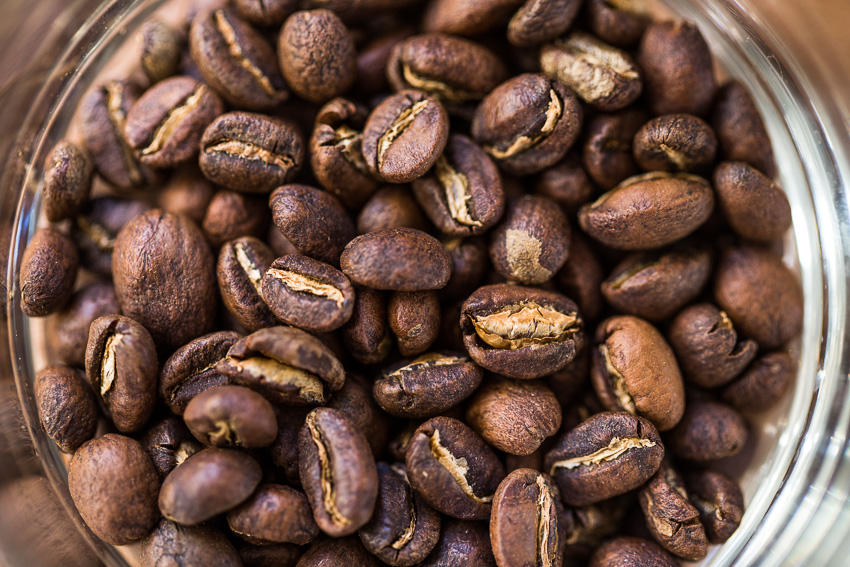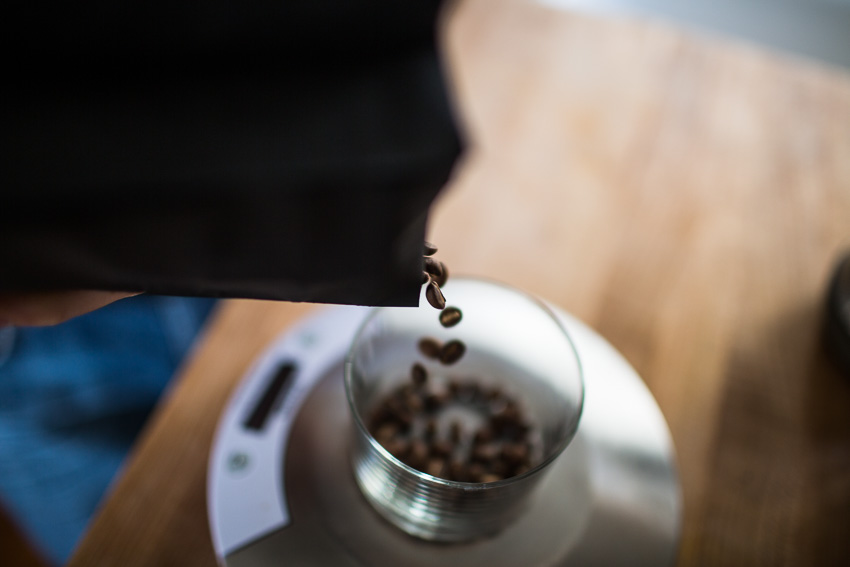 First measure out 19 grams of coffee. Set your coffee grinder to medium, and grind.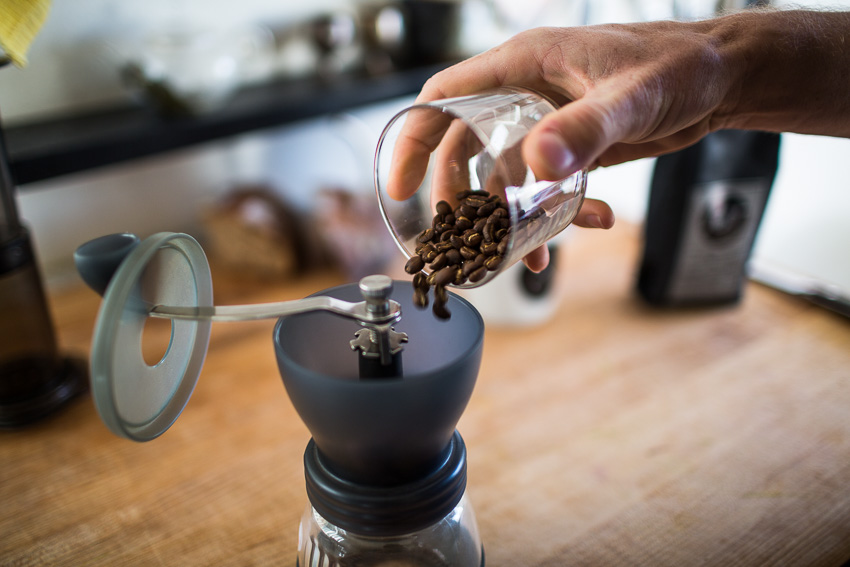 Pull the Aeropress to level 4. Add grounds. Pour 185 degree water in a circular motion to just cover the grounds. Wait 15 seconds for the grinds to bloom. In a circular motion, fill to the top of the aeropress. Brew for 1 minute. Add filter to filter cartrige and wet the filter.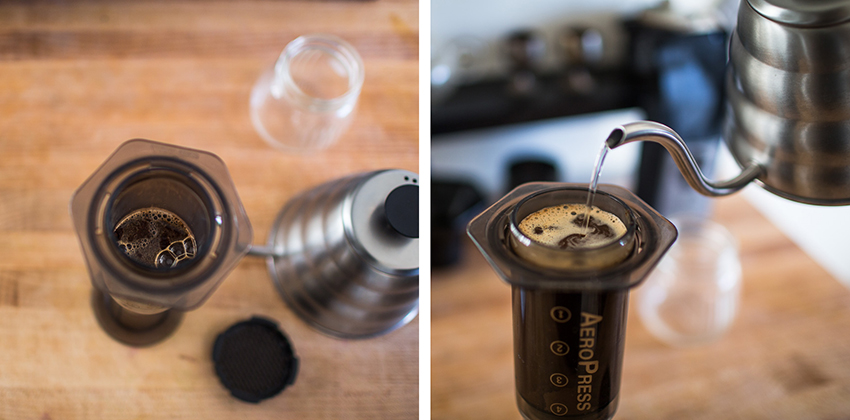 Add cartridge and flip the Aeropress onto the cup and press.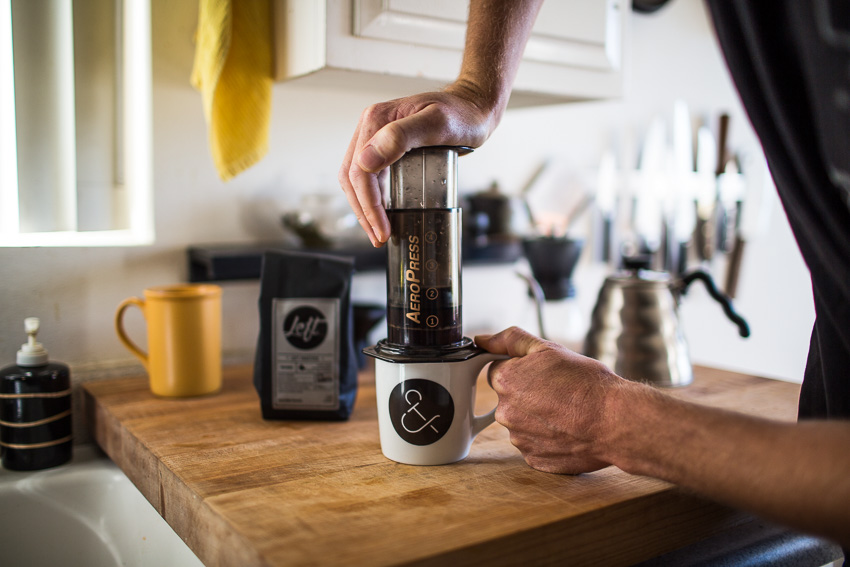 We paired this coffee with some sourdough bread with melted brie and blueberry jam.