It might be safe to say that my wife and I are addicted to tea. We drink tea every day, and when I work from home I drink tea all day long. I've always known that drinking a wide variety of teas is good for my health, but I never fully understood the healing power of tea until I stumbled on this TED talk about anti-angiogenisis. To sum it up, foods that have anti-angiogenic properties regulate the excessive production of blood vessels, which prevents many diseases like cancer, obesity, heart disease and more. Here is the link to the TED talk Can we eat to starve cancer by William Li for more information.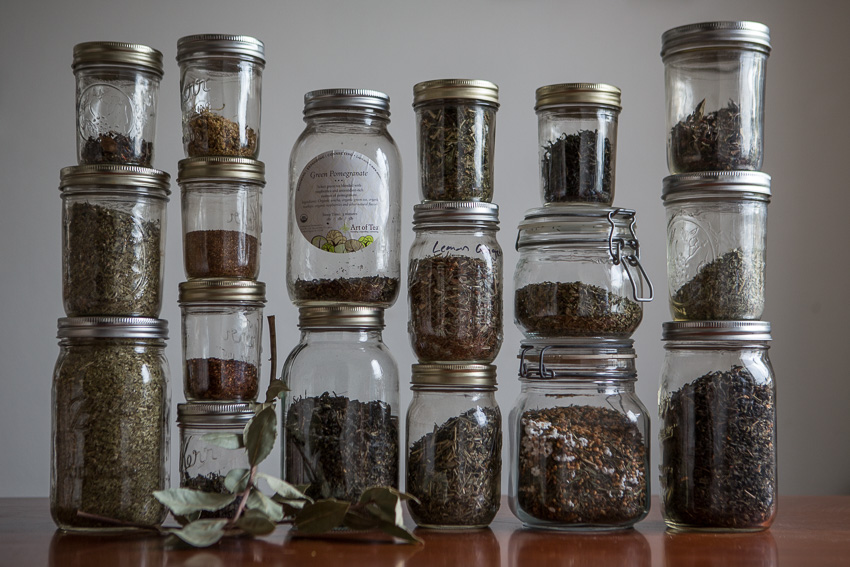 All my friends know we drink a ton of tea, so they always bring me something new to try. One tea company my friend Serge told me about is the Art of Tea. Their green tea with pomegranate will melt your face it's so good. Mate is probably one of the best all around teas for your health, and I'll mix it with other herbs like mint, lemon grass, bay, or thyme for added health benefits and flavor. For me, Mate has the same caffeine effect as coffee, but it keeps me alert longer and makes me less jittery. I've been drinking Guayaki loose leaf for the last few months and I really like it. It's all organic, fair trade, and they even have a bio-dynamic line I want to try.
Green tea is good for your health on so many levels. If you have funky breath, green tea helps because it kills bacteria and lowers acidity in your mouth.
If you can afford it, I would recommend drinking mostly organic teas. If you have space to grow, I would definitely recommend growing some teas yourself. lemongrass, bay, and lemon verbena are very easy to grow.