Ceviche is one of the easiest things to make, and I don't know why I haven't made it more. Ceviche is simply raw fish "cooked" by the acidity of lime juice. There is no heat involved, but the fish will essentially be cooked. My variation is ceviche lettuce cups, but they are traditionally eaten with chips or tortillas. It can be relatively inexpensive because you can use talapia fillets or any other small white fish. This recipe uses shrimp and talapia, but make sure you use very fresh fish. Just ask the fishmonger at the market for the freshest white fish for ceviche and they'll hook you up.  If you are scared of using raw fish for any reason or don't have access to very fresh fish, you can just use cooked shrimp. It won't be as good, but it will still be delicious.
One quick tip: Partially freeze your fish and then cut it into cubes with a sharp knife. This will hold the shape together without tearing the fish. You will get better presentation that way.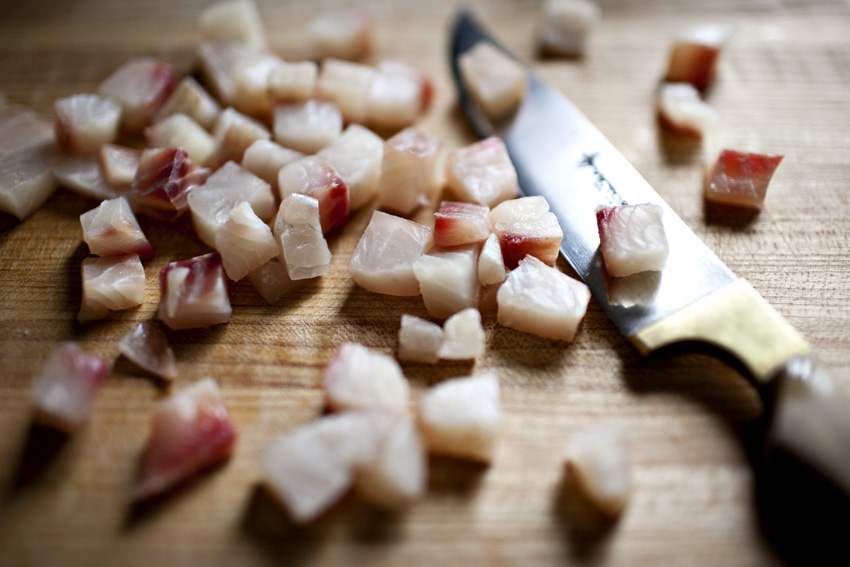 Recipe:
1/2 lb fresh talapia (or other fresh white fish)
1/2 lb fresh raw shrimp
1 Romain heart or butter lettuce head
1 cup of lime juice (around 5-8 limes)
1 tomato
2 green onions
1/2 a stick of celery
Thumb sized piece of ginger
1/2 california pepper (or any pepper of your choice)
handful of cilantro
salt and pepper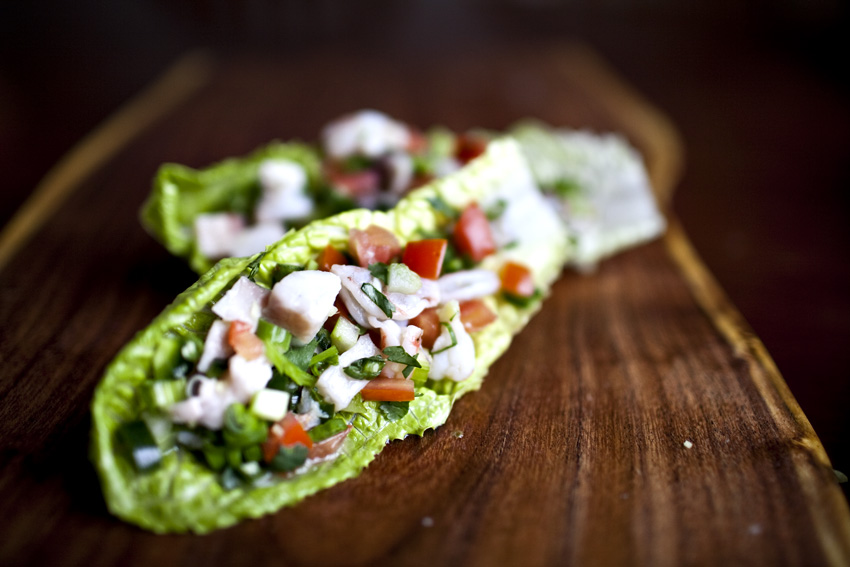 Cut the fish and shrimp into cubes (remember to partially freeze)
Add lime juice to the fish, cover, and let "cook" in the fridge for 5-8 hours. The longer you let the lime juice cook the fish, the less fishy it will taste.
Remove seeds from tomato and dice
Finely chop cilantro, pepper, green onion, and celery
Mince ginger
After 5-8 hours of "cooking," pour off half the lime juice and add the other ingredients.
Mix, season with salt and pepper, and serve in lettuce cups or with chips.
NOTE: This epic cutting board displayed above is made by dad. If you are interested in the coolest natural cutting boards, email me at sam@samwellsphoto.com. Food is only as cool as what it is displayed on.